A comparison between two rifles. While the Shillito is a fine example of a nice long rifle, the Lloyd by comparison is of a higher standard. Both are beautiful in their own right of course.
Note:
The Lloyd rifle suffered damage at the toe. A bit of wood has been replaced along with a brass strip. Other than this minor repair the rifle is 100% correct.
Comments & Data from AmericanLongrifle.com:
William M. Lloyd - Warriors Mark & McConnellstown.
Lloyd, William (-1887). gunsmith. Williamsburg, "an aged gunsmith, who was born in
Huntingdon, died on Sunday." [Huntingdon Globe, December 22, 1887
Family members relate that William and a brother ran a warehousing business in McConnellstown. William was an accomplished gunmaker and his brother a gunsmith. The family farm exists today in Warriors Mark Township.
William lost two young sons on the same day in 1839. Shortly thereafter he removed to Altoona at the time the Pennsylvania Railroad was being pushed through and set up a new warehousing business. This was subsequently sold to the Bell family and Lloyd apparently became a successful banker.
The Lloyd family states that Lloyd ceased making guns after the death of his sons and before his move to Altoona. Some evidence exists that Lloyd finished his days in the Pittsburgh area after his banking business collapsed in the 1870's.
And so I present William Lloyd...
57.5" in Total Length 42.5" Barrel .36 Cal +/- Rifled. Toe was broken at one time and a good repair was made with no effort being made to hide it. Other than that, the gun is original and operable. Inlays and metalwork are exceptional.
======================================================================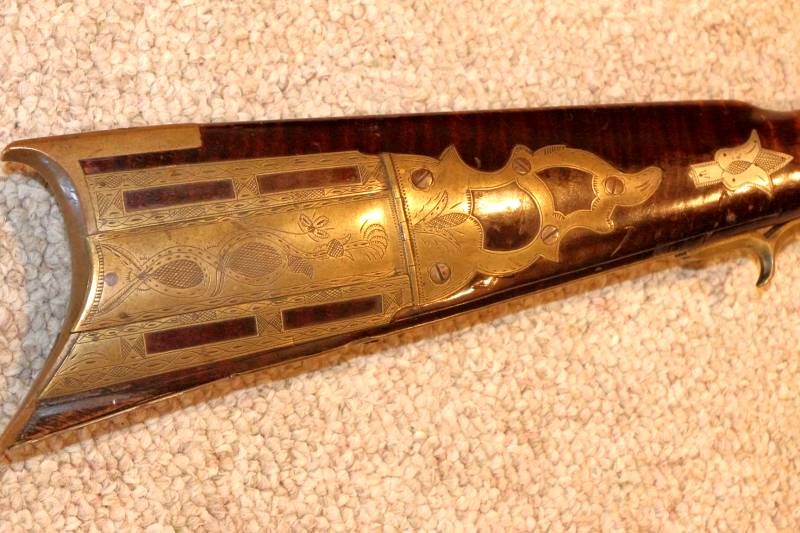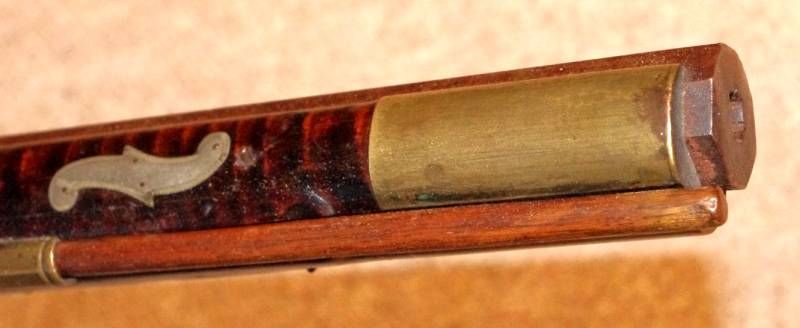 B.
[Powder, Patch and Ball... Pennsylvania Rifles best them all.]
Edited 1 time(s). Last edit at 08/23/2012 08:55AM by nord.